Sunken trampoline installation
Maybe you have a child who really wants a trampoline or you're a headteacher thinking about placing one in the playground? Either way, you probably hate the idea of conventional off-ground trampolines with the big nets that really interfere with the presentation of your outdoor space. And that's why a ground level trampoline is the ideal solution.
A sunken trampoline is embedded into your existing garden which means a ground level trampoline that's less in-your-face. With no distance between the bouncing mat and the ground, it's also much safer and easily accessible. So why not call John Macaulay Landscapes for a consultation on installation?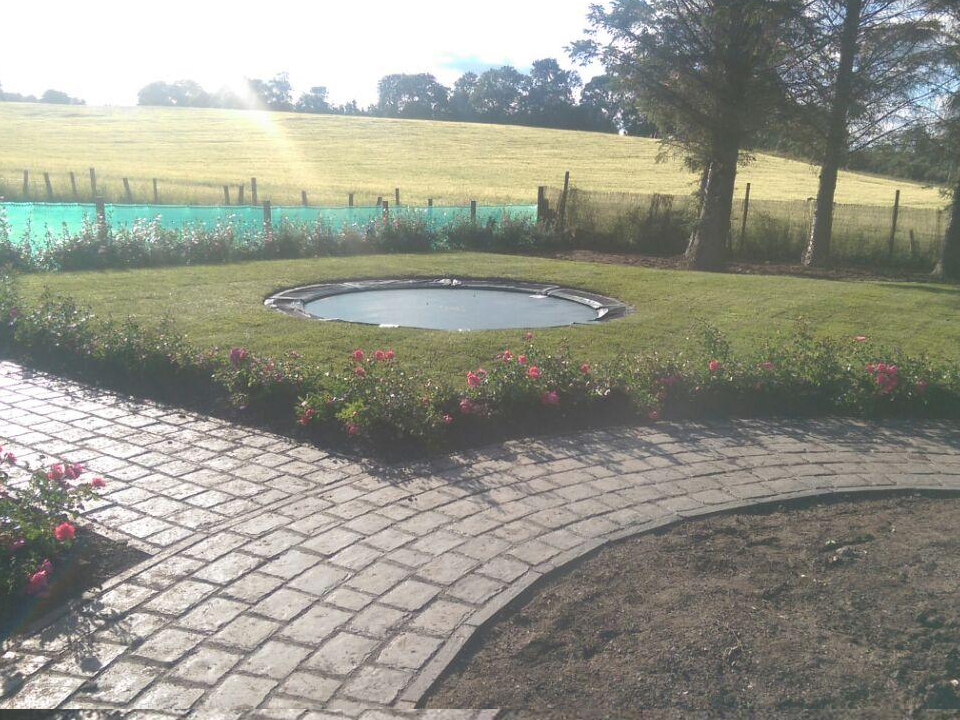 Recent Trampoline Projects
When it comes to putting those landscaping ideas into action – whether it's a tree-canopied walk, a layered rockery or a beautiful floral vista while entertaining friends – you need to know that you're in the hands of professionals.
Looking to get the perfect outdoor space? For a comprehensive service, from walkways and rockeries to fencing and perfectly positioned lighting… you need a professional landscaping company.